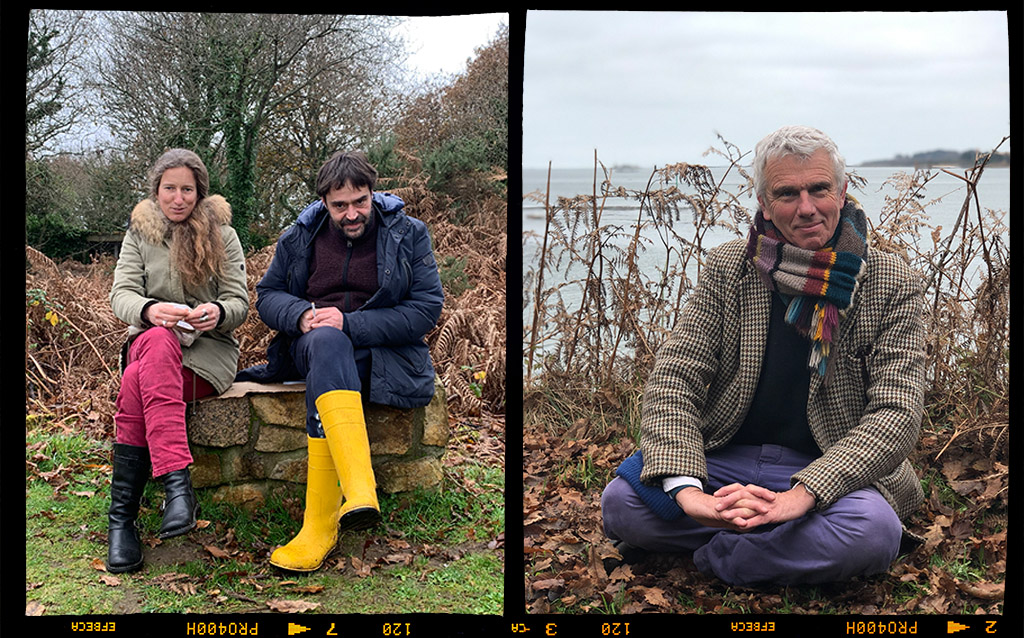 The three founding Script Savages come from very different backgrounds. Working together over the years at the Torino Film Lab or at Less Is More taught us a bit about what we have in common. We are interested in dramaturgy, but we don't have much time for screenwriting formulas. We think darkness and light are as essential to screenwriting as they are to cinematography. We love films that have something to say about the real world. But the real world includes worlds that exist only in the imagination. We dislike virtue signaling. We prefer the idiosyncratic, made plain with mischievous wit.
On a practical note, we believe producers should sometimes be involved early on in the script consultancy process. And, as we have mentioned, that script consultants should often be prepared to see the writing process through to its natural end, in production funding.

Séverine Cornamusaz
Born in 1975 in Lausanne, graduated from the School of Photography in Vevey Switzerland, self-taught writer director Séverine Cornamusaz has written and directed five short fiction films and did additional training notably at the New York Film Academy and at the Wajda Film School in Warsaw.
Her debut feature Animal Heart is a festival hit gleaning several international awards and winning the Swiss Cinema Prize in 2010 for Best Film and Best Actor. Her second feature Cyanide starring Roy Dupuis received three awards for best screenplay. In 2018, she returned to her first love – photography – and directed a historical documentary based on archives: 14-18 Belgian children in Switzerland.
Since 2007, she has co-written five feature films with the canadian scriptwriter Marcel Beaulieu. She's a TFL Script Lab Tutor and a former script consultant for Groupe Ouest France and Less Is More international program.

Răzvan Rădulescu
Răzvan Rădulescu (born in Bucharest, in 1969) studied linguistics, French Litterature and then Opera directing before starting to work in cinema. As a screenwriter (The Death of Mr. Lăzărescu; Tuesday after Christmas; Child's pose), script consultant (4 Months, 3 Weeks, 2 Days; The Autobiography of Nicolae Ceaușescu) and director (First of all, Felicia; Evropa) he followed a basic principle: that cinema on screen is about what we see and hear, while off screen it is about what we think and feel.
Since 2005, he took occasional teaching jobs in Dramaturgy (ESAV Marrakesh, York University Toronto, Scuola Holden Torino and Academy of Arts Karlsruhe).
When he's not travelling as a script consultant, he builds harpsichords in Bucharest for a Europe-wide clientele.


Pierre Hodgson
Pierre Hodgson is a British-born, naturalized French screenwriter. He studied History and Modern Languages at Oxford University before joining the European Parliament where he worked mainly on relations with Japan. He has directed and produced political programming for the BBC and the UK's Channel Four as well as France's FR3 and ARTE. His feature-length documentary on African-American activism in the US was theatrically-released in France in 2005.
Screenwriting credits include Philippe Grandrieux's Sombre, Hany Abou Asad's Paradise Now, Raoul Peck's Young Karl Marx and three Un Certain Regard/ Director's Fortnight features. He works as a script consultant in France, Taiwan, Norway, Flanders and many other countries.
He is a former LIM Consultant and TFL Script Lab Tutor. In French, he has been a Consultant for Le Groupe Ouest's Sélection Annuelle.