3575 Euros*
Co-writer
only pays
for board and lodging:
1375 euros
2475 Euros*
Co-writer
only pays
for board and lodging:
1375

euros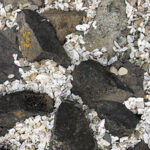 5500 Euros*
as a package per project

5 full days
Script Consultancy
whenever
within 2 years
*Workshop fee includes full board and lodging plus transfer from Guingamp train station and excludes travel costs.
*Non-refundable fee payable upon confirmation of attendance. Exceptional refunds only on medical or other emergency grounds.
* VAT is not applicable. script savages is managed by a VAT-exempt, Swiss-based company.
Shako Production sàrl
22 rte du Gd-St-Bernard
CH-1880 Bex
Switzerland
Business ID Number : CHE-100.860.032
PAYMENT INFORMATION
BANK Banque Cantonale de Genève (BCGE)
IBAN CH7 8007 788 0000 5090 9773
CLEARING 788 CURRENCY Euros
SWIFT/BIC BCGECHGGXXX